Thought Leadership
The four reasons A-players change jobs
by Ashlee Wagner
Senior Associate Practice Leader at Charles Aris Inc.
Let's play out a scenario …
You love your current job. You are paid incredibly well and have excellent benefits. You were No. 1 in sales for your company last year. You love the people you work with and have great mentorship opportunities. Bottom line: You are not looking for a career change. But you just received a voicemail from a recruiter about a unique opportunity and are contemplating whether to give her a call back.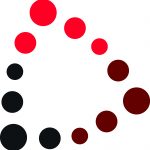 Here's another one …
You are the VP of Strategy for a small, private equity backed consumer goods company. You need to hire a rock-star Director of Consumer Insights to come in and build out a new platform for the organization. You write a compelling job description about the great things this individual will be able to do and post it to your corporate website – and then wait for the résumés to arrive.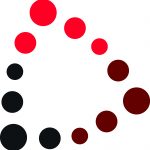 Over the past dozen years, Charles Aris Inc. has placed more than 1,200 professionals in mission-critical roles with more than 400 client organizations. In the course of conducting those searches, we've talked to thousands of A-players who simply are not looking for a career change and are content in their current role. We've also talked with numerous hiring authorities who are looking for talent within the top 3 percent, and who are bombarded instead with résumés from B-players or even C-players.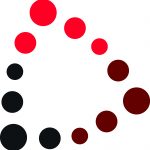 Why would that A-player actually give that recruiter a call back. And when she does, what are the reasons she would even consider listening for more than five minutes – or actually consider making a career change? Why are the B-players and C-players the ones constantly responding to your job posts for important openings? With such a compelling opportunity, why are the A-players not submitting their résumés as well?
Here at Charles Aris, we like to consider ourselves matchmakers between A-level talent and our clients. And we've found that there are four reasons A-players typically change jobs: the company, the people, the job and the opportunity. To effectively sell any role to an A-player, you must be able to speak with confidence about each of these four criteria.
---
The Company: A compelling story
There is a good chance that an A-player may already be working for a company with a top brand name or phenomenal growth trajectory. To effectively communicate your organization's story, you need to share the most intriguing pieces of its history, its present and its future. Is your company known as a leader in its industry? What is your company's growth trajectory – and do you have a compelling strategy in place to realize those goals? Bottom line: Share with A-players how your organization's name will look on their résumés, as well as the exciting initiatives which will enhance their résumés moving forward.
The People: Talent level, management style and culture
A-players typically like to surround themselves with other A-players. That is likely the case in their current organization and will need to be the case if they are to even consider making a career move. It's critical for you to know and describe the backgrounds of the superiors, peers and subordinates with whom the A-player will interact. Is the team comprised of industry experts? How long have they been with your organization? Did they go to the same school as the A-player? What value will they add to the A-player's knowledge or career?
As Charles Aris colleague Brent Anthony notes, cultural fit is an instrumental consideration for A-players. What is the team leader's management style? What is the work-life balance in your organization? How social are team members? Does the team go out for dinner or drinks after work or are they heading home to spend time with family? Describing team members' backgrounds and cultural traits may prove extremely important to an A-player who is mulling whether to work with those prospective colleagues on a day-to-day basis.
I take a deeper dive on this particular topic in a post titled "People work for people".
The Job: Impact and exposure
Impact and exposure: two words we like to talk about a lot here at Charles Aris Inc.! Sharing a bulleted list of responsibilities on a job posting is fine and well, but it doesn't tell the story. A-players want to make sure that any role will put them in position to impact the success of an organization – and will provide the right amount of exposure to executives so that A-players can successfully bring about that impact. There are a number of components which go into this: To whom will the A-player report? Where will this individual be positioned in the organizational structure? How far from the top? What do the daily responsibilities entail? What resources are available in this position (budget, team, administrative, etc.)? What projects have the surrounding team members worked on in the past – and most recently? How will success in this role be measured and communicated?
Opportunity: Career progression and financial rewards
A-players are goal-oriented and are always thinking about that next step in their careers. When sizing up an opportunity, A-players will consider many factors – including but not limited to compensation, future benefits and career path. Sharing what the starting compensation package looks like and how it compares to an A-player's current compensation is vital. You want to include cash, bonuses, LTIP (stock options, restricted stock units, etc.) and benefits (healthcare, company car, 401(k) plan, etc.).
We've seen A-players create Excel breakdowns to compare and contrast their current and prospective compensation plans. Another component A-players consider is future benefits: In other words, "What's in it for me if both the company and I achieve our mutual goals?" This question is typically asked from the perspectives of compensation and career path. What is the average annual compensation increase (including salary, bonuses, LTIP, etc.)? How often are performance reviews conducted? Where does this position lead within the organization? How quickly can I move up? Are there measured goals to achieve to ensure promotion? The most powerful information to share with an A-player: data points for individuals who started in this position however many years ago and who are now running one of the most successful areas of the organization – or perhaps the organization in its entirety.
Attractive opportunities can arise at any time, as my colleague  Ryan Krumroy discussed in his blog post, "Opportunity knocks".
---
Final takeaway
It's a challenge to persuade A-level talent to take time out of their busy days to share the compelling story of a company, its people, the job at hand and the opportunity afforded by that job and company. Not all A-players are willing to listen to that compelling story or to consider a career move. That's just the simple truth. But when you share these four reasons with an A-player – and if those reasons align with an A-player's long-term goals – you have a much better shot at recruiting them into a promising new role.

"Thanks, Charles Aris, appreciate your dedication in finding such great talent for us to select from."
— The VP of Strategic Product Management for a Fortune 30 retailer, responding to an email informing him that Charles Aris Inc.'s candidate had just accepted the retailer's job offer.