Global Reach. Local Impact.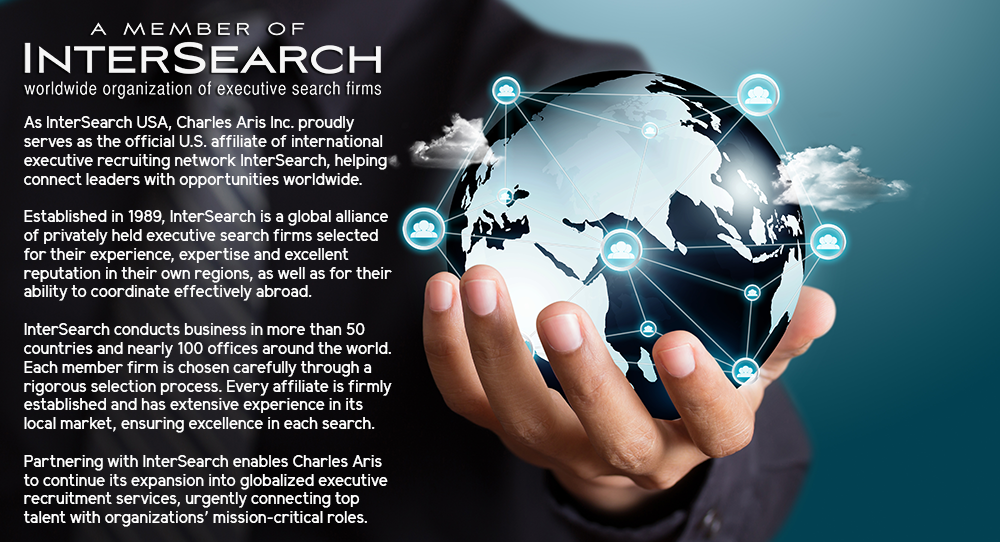 Quality Assured
InterSearch is committed to high standards and best practices worldwide. Clients are assured of first-class service at each of the organization's offices, where affiliates have been selected for their expertise and phenomenal track record, along with their ability to operate on a global scale.
InterSearch partners are committed to excellence in each search for top talent, with outstanding reputations among their international clients.
 

Network of Knowledge
Charles Aris and InterSearch provide clients with access to a network of the world's best recruiters. Partner firms have been established for 20 years, on average, and have worked extensively with multinational organizations.
Combining global industry knowledge with local expertise, each InterSearch firm helps clients achieve strategic objectives by adding the world's brightest human capital to their teams.
InterSearch USA: Your global connection
Charles Aris 

"I'm very pleased with where we landed on this important role for our Chemical division. I've enjoyed working with Charles Aris. It takes great teamwork to get great results!"
— Hiring authority at a leading Fortune 500 company in the manufacturing sector