Aerospace & Defense
About the Practice

Aerospace & Defense
The Aerospace & Defense practice at Charles Aris Inc. serves a broad and complex range of organizations in two main markets:
Aerospace, which largely comprises the production, sale and service of commercial aircraft
Defense, whichserves both military and commercial markets. It designs, manufactures and services everything from commercial planes and jet fighters to single-prop private planes and traffic helicopters, from the space shuttle to mission control software, from radar systems to rocket-guidance systems, from missiles and submarines to aircraft carriers.
The Aerospace & Defense industry provides a vast array of products including tanks, spy satellites, flight simulators, munitions, commercial and private jets, communications satellites, consumer electronics and countless small parts, components and subsystems. The industry comprises not only the big employers but also thousands of smaller suppliers—makers of everything from airplane cabinetry and high-tech materials to specialized machine tools for cutting silent submarine propellers. Our executive recruiting team deploys the Charles Aris 14-Step Priority Search Process to attract qualified, available and interested candidates to propel your organization in mission-critical roles.
Practice Leader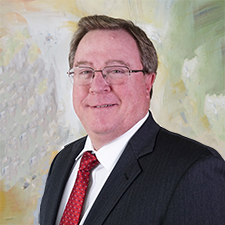 Blair Bass
Job Listings in this Industry
There are currently no job listings in this industry.

Don't see a listing you're looking for? Contact us today to get listed.