Education
About the Practice

Education
The Education practice at Charles Aris Executive Search serves an array of educational entities including schools and institutions; educational technology firms; educational services organizations; educational content providers; and vocational service providers. Our philosophy in identifying and acquiring top talent for our clients in the education space begins with our understanding of the industry. The landscape of education has changed dramatically in the past decade. In the K-12 space, there are fascinating ed-tech trends revolving around the adoption of Common Core State Standards. There's also a blurring of high school and college coursework with the widespread adoption of postsecondary online offerings for high school students. In the workforce of many educational sectors, certification training is proving to be as valuable as a degree. More and more private colleges are mastering online learning, making bachelor's, master's and even doctorate degrees accessible to unprecedented audiences. The need for A-players in the educational ranks is constant, and has never been as important as it is now. At the beginning of every search with our client organizations, the Charles Aris team thoroughly focuses not only on the role's technical specifications but on a full understanding of the cultural aspects of the job as well. Our Education search team stays engaged with hiring authorities throughout the process to ensure that the position is filled, on time, by a candidate at the top of the list. This focused approach, in combination with the team's relentless drive, ensures that each client's needs are addressed with the best talent available.
Practice Leaders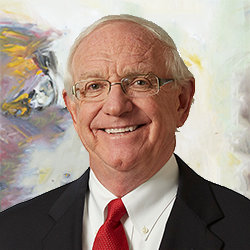 Mitch Oakley
Open Searches
There are currently no job listings in this industry.

"Charles Aris has done a fantastic job with all of our searches and have been instrumental in helping us rebuild our Healthcare sales organization. It's truly been a pleasure working with their team throughout this process."
— Hiring authority for a healthcare technology company