Real Estate
About the Practice

Real Estate
The Real Estate practice at Charles Aris Inc. caters to the needs of residential and commercial clients alike. On the residential side of the practice, Charles Aris Inc. primarily focuses on clients' critical staffing needs in the multifamily sector – including multifamily development firms, multifamily property management firms and multifamily investment firms. The nationally retained executive search firm uses its deep knowledge of the apartment industry to uncover qualified, available and interested candidates with the technical and cultural skills to get your organization where it needs to be – and beyond. On the commercial side of its Real Estate practice, Charles Aris Inc. focuses on attracting mission-critical talent for clients in the retail, industrial and office asset classes. Equipped with experience and understanding of the investment, development and operational functions in commercial real estate, Charles Aris quickly locates and attracts the caliber of talent clients are seeking to ensure that their commercial assets perform at the highest level possible. Charles Aris Inc. routinely places A-level talent across integral functions including executive leadership; sales, marketing and business development; and operations. The Real Estate practice is led by Allen Oakley, who also serves as the recruiting firm's chief operating officer.
Practice Leader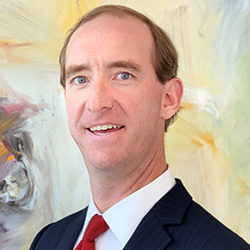 Allen Oakley
Open Searches
There are currently no job listings in this industry.

"I would be remiss if I did not mention the recruiting firm of Charles Aris, Inc. and Allen Oakley who facilitated my engagement with the client. I highly recommend Allen and his firm with their professionalism and commitment to the company they represent and to the candidates they are working with."
— Vice President of Employment Services for a leading home health company