The Strategy Consulting Compensation Study, explained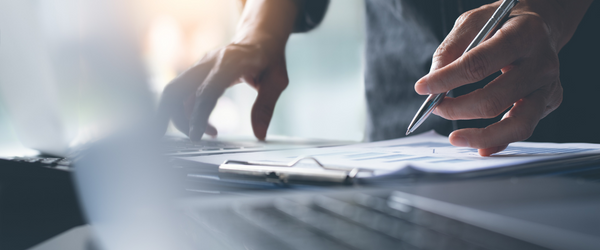 For 12 years, Charles Aris has published some of the most widely circulated reports in the consulting industry: the Strategy Consulting Compensation Study, which focuses on current consultants, and the Former Consultant Strategy Compensation Study, which focuses on those who have moved on from the consulting industry.
These studies serve as critical benchmarking tools for consultants and organizations interested in gauging their market's most recent compensation rates. But the studies also include critical data about career paths, competencies and strategy offers.
In this article, we go into detail about our most popular report, The Strategy Consulting Compensation Study, so you will be prepared to read and interpret all its critical data when the 13th edition releases in January of 2023.
How we collect data:
As you may be familiar, every year during Q3 our team of practice leaders, recruiters and researchers begin sending out the strategy compensation survey.
With participation from our expansive network of current and former strategy consultants, complete submissions of this voluntary and anonymous survey provide all the data we need for our study, in accordance with pay equity laws around the country.
The survey only takes three to five minutes to complete, but the info you provide gives us a comprehensive dataset to interpret the state of the strategy consulting marketplace. If you are a current or former strategy consultant, we hope you'll complete this year's survey.
What's included in the study:
While the most useful (and popular) feature in this study is the breakdown of compensation range compared to undergraduate and MBA graduation years, we also use this report to show what industries former consultants are joining, what the top competencies are compared to seniority/compensation and more.
Here's a breakdown of everything we include in this annual study:
Average compensation by graduation year: This page shows the average compensation for strategy consultants based on how long they've held their undergraduate and MBA degrees.
Average increase in annual compensation: This data shows the average percent change in compensation that strategy consultants experienced in recent years.
Biggest industries pursued by former consultants: Here we break down the top industries corporate strategists pursue after consulting.
Sample of offers (accepted by our candidates): This page details accepted strategy offers our team has helped coordinate.
Competencies by position: Here we down the competencies required for standard consultant titles, based on responses to our strategy survey.
Offer ranges by MBA year: This page includes a list of sample offer ranges, at the 25th, 50th and 75th percentiles, organized by MBA year.
Offer ranges by undergraduate year: This page includes a list of sample offer ranges, at the 25th, 50th and 75th percentiles, organized by undergrad/pre-MBA year.
Salaries from our recently completed searches: Finally, we present salary ranges from accepted offers our team helped coordinate across our different recruiting practices.
How it's used:
Our annual compensation study serves as a tool for strategy consulting candidates, clients and other industry insiders looking to keep up with the latest hiring trends.
Whether you're a hiring leader looking to bring strategy talent onto your team or a candidate hoping to negotiate your compensation based on the market rate, these reports provide the most comprehensive breakdown of this type within the strategy consulting industry.
Help us keep the study going:
Every August we begin sending out our strategy consulting compensation survey and ask current and former consultants to spend no more than three to five minutes answering questions that provide critical data for this study. These surveys are voluntary, 100% anonymous and allow us to give $10 per completed submission to your choice out of three worthy charities.
Our team is incredibly grateful to everyone who contributes to this study, and we thank you for helping us publish this data year after year.