How agriculture talent can support your ESG initiatives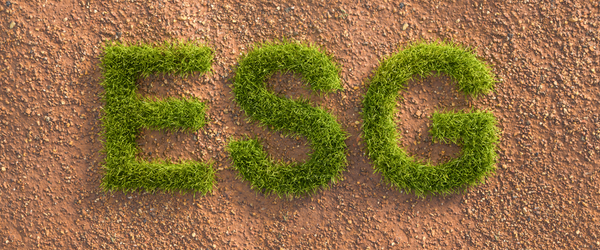 With environmental, social and corporate governance ethics at the forefront of many organizations' long-term planning, executives in agriculture offer unique expertise.
These three values make up a set of standards commonly used by investors to evaluate a company's commitment to the world at large. The framework, coined as ESG, has also become a function within organizations that are looking to proactively enhance their standards of responsibility.
Agribusiness executives have a unique handle on ESG due to the role food production plays in each pillar of its framework. As organizations diversify their talent pools across industries, senior leadership teams should view those coming from the agriculture world as ESG specialists.
What is ESG?
ESG is a framework used to evaluate corporate responsibility. Each pillar represents a question:
| | | |
| --- | --- | --- |
| Environmental | Social | Governance |
| Is the organization managing its emissions and implementing sustainable practices? | Is the organization treating its employees and any relevant communities fairly and ethically? | Is the organization ethically managing its workers and complying with government regulations? |
Why are agribusiness executives well-versed in supporting ESG initiatives?
Agriculture in general requires employees of all levels to have a deep understanding of the land. From the "boots-on-the-ground" farmer all the way to the CEO, you can count on agriculture employees to have deep knowledge about the environment and how industry affects it. This is why people coming from the agricultural field are uniquely qualified to enhance sustainability initiatives.
Over the last decade, the public has called upon agribusiness to do a better job of communicating its practices and values. Leading agribusiness organizations have risen to this occasion, which means the best executives in this space are experts at building strong relationships with communities inside and outside of the agriculture world.
Food production is one of the most highly regulated industries. Farmers and executives alike must comply with laws that are constantly changing and very technical. This governance also requires agribusiness to maintain relationships with politicians and lobbyists to ensure all parties maintain a critical understanding of each other.
How can talent with an agribusiness background serve your organization?
The values reflected in ESG initiatives are becoming increasingly important to organizations that genuinely want to make the world a better place. People in agriculture understand such commitments because their industry is so critical to our society and plays such a large role in how we connect with the land and each other.
If you work for an organization committed to a robust ESG strategy, consider hiring someone from agriculture to lead your team in the right direction.
If you're interested in connecting with leaders from the agriculture space, reach out to our team and we will be happy to discuss your hiring needs. Call or email Eric Spell at (336) 217-9116 / eric.spell@charlesaris.com or Dana Mull at (336) 217-9118 / dana.mull@charlesaris.com.