Sales & Marketing
About the Practice

Sales & Marketing
The Sales & Marketing practice at Charles Aris Inc. has its hands in every industry practice the search firm serves. Clients have unique needs, both technical and cultural. The Charles Aris 14-Step Priority Search Process is designed to deliver nothing but qualified, available and interested candidates to address hiring authorities' top talent needs. The Charles Aris Sales & Marketing team routinely fills key positions at all levels of the sales hierarchy, from account managers to vice presidents, inside and outside sales, B2B and B2C. Similarly, Charles Aris has completed a host of urgent searches for marketing roles ranging from brand managers to consumer insights directors to CMOs.
Practice Leaders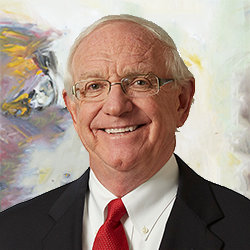 Mitch Oakley
Job Listings in this Industry

"I am VERY excited about this placement and wanted to let you know just how pleased all who have interacted with you on this search have been with your service, attention to detail and true partnership!"
— Director of Talent Acquisition for a leading national managed care company