Our Research Capabilities

Charles Aris researchers make the right knowledge available to the right people at the right time. We identify, capture, evaluate and share assets which are important to the Charles Aris teams directly serving Charles Aris clients and candidates.
In recruiting, it is imperative to know the industries you serve. At Charles Aris Executive Search, the Knowledge Management team expertly maintains a database housing more than 350,000 professional contacts around the globe. The team is also responsible for providing qualified contacts to Charles Aris practice leaders and associate recruiters for each and every talent search that the firm conducts. The Knowledge Management team's research helps ensure that your organization's mission-critical roles are filled efficiently and effectively.
Our experienced and expert Knowledge Management team members are significant contributors to the overarching success of Charles Aris, its clients and its candidates. Let us show you how they will make a huge difference in your own executive search experience.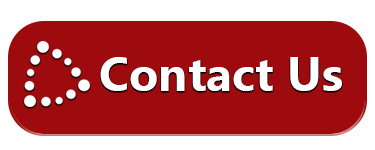 How do we do it?
Charles Aris directly invests in researchers who hold master's degrees in library science – and in tools which benefit those formally educated and trained professional researchers at all times. Much of the information they discover in their research is simply unavailable to the general public.
Our Knowledge Management team's sourcing runs nearly round the clock to deliver potential candidates and other targeted industry information to Charles Aris recruiters, who seek top talent for Charles Aris clients. The upshot? Charles Aris researchers and recruiters routinely identify, recruit and place qualified, available and interested candidates in positions where they will succeed.
The Knowledge Management team is integrally involved throughout the firm's proprietary 14-Step Priority Search Process. Our researchers are especially engaged during the following stages:

What else do we do?
In addition to conducting externally focused research that helps identify and place top talent with client organizations, the Knowledge Management team at Charles Aris is responsible for gathering relevant data and providing context for it – all to ensure that our firm maintains a high standard of excellence in the executive search industry. We gather and interpret internal analytics in a continuous effort to improve our search strategies, grow our organization and be the most efficient and successful team possible, all while helping your team do the same.
Partnerships in Library & Information Studies
Researchers at Charles Aris are proudly affiliated with the following organizations, often helping lead the way as elected officers:
SLA (Special Library Association)
NCLA (North Carolina Library Association)
BLINC (Business Librarianship in North Carolina)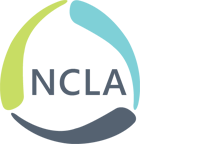 "I'm very pleased with where we landed on this important role for our Chemical division. I've enjoyed working with Charles Aris. It takes great teamwork to get great results!"
— Hiring authority at a leading Fortune 500 company in the manufacturing sector