Anatomy of a Chief Strategy Officer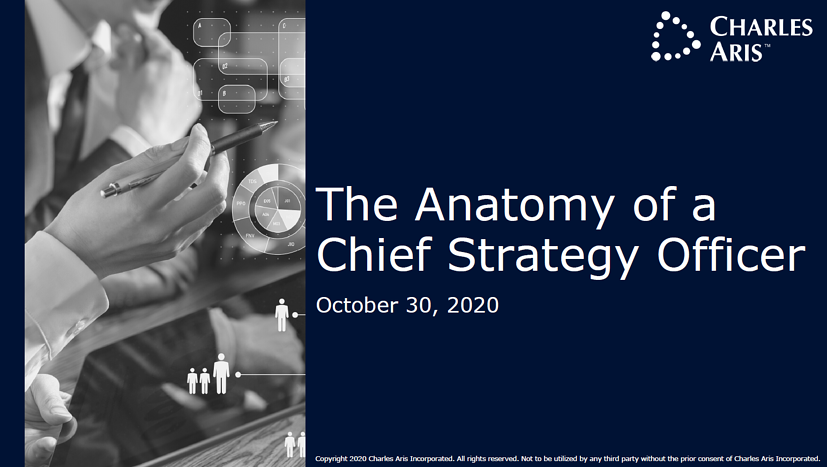 The Charles Aris Strategy & Corporate Development team is excited to release The Anatomy of a Chief Strategy Officer. This report analyzes the backgrounds and experiences of CSOs (or the senior-most Strategy leaders) across the Fortune 500.
We gathered data for this report through a combination of publicly available sources including company websites and LinkedIn, along with live conversations with the Chief Strategy Officers themselves. The 2020 Fortune 500 list was used, and all industry markers were pulled directly from Fortune's website.