How to create a positive candidate experience during the hiring process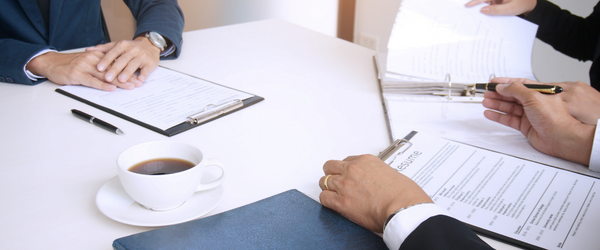 When your organization is working to fill a mission-critical role, the hiring process is your chance to leave a lasting impression on both your winning candidates and your runners-up.
Creating a positive candidate experience during the interview process will ensure that your interviewees gain a multifaceted understanding of your organization should they land the role, and it gives those who weren't a fit for your current opening incentive to apply for future roles, recommend a friend or up your company's reputation.
In our career conversations with executives across our areas of expertise, we've consistently heard there are two factors that contribute to a positive candidate experience: transparency and efficiency.
Keep your candidates in-the-know:
The most valuable individuals in the job market are either interviewing for multiple positions or they're already in a role. In both scenarios, your job as a hiring authority is to convince them that your opportunity presents a better career path. One of the best ways to achieve this is to practice transparency from day one.
Every candidate wants to know the details about your hiring process so they can plan and manage their own expectations accordingly. Being clear on the hiring timeline, explaining how they're being evaluated and having availability to answer ad hoc questions along the way tells a candidate that your organization is prepared and sees enough value in them to dedicate resources to the process, even before they receive an offer letter.
Plan the hiring process accordingly:
Time management is a critical component in the hiring process. When interviews are efficient and candidates know when to expect follow ups, they see that you are being respectful of their time and that you're invested in their candidacy. Scheduling time for feedback, both for the candidate and for your organization, is also important for candidate experience. Postponing a candidates' opportunity to hear about their performance or evaluate your organization can leave both parties feeling disconnected.
If your hiring plan is clear from start to finish and your candidates receive a copy of the timeline, your process will function efficiently. Delays are inevitable, but keeping an open line of communication between yourself and the candidate and being candid about why these delays occur is the best way to stay on top of schedules.
The takeaway:
Candidate experience can make or break an organization. At Charles Aris, we've successfully placed people into organizations years after initially connecting because they left with a lasting impression of the hiring process. If you're interested in maintaining a good reputation on the talent market, start by engaging with candidates transparently and efficiently. Even candidates who don't land the role will carry that experience with them to colleagues, clients and friends – and you never know if they'll be a fit later down the road.