Learn about multiple industries by interning at an executive search firm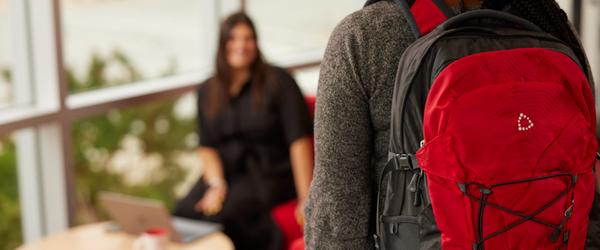 By Olivia Kozlevcar
As a college student or early-career professional, it can be difficult to decide which opportunities are best suited to serve your long-term career aspirations. As a graduating senior, interning at an executive search firm like Charles Aris has helped me learn about a variety of industries and engage multiple skills.
Executive search firms are responsible for recruiting talent and facilitating the hiring process between A-level candidates and leading organizations. Charles Aris recruits top talent across seven functional roles and nine industries, which means interns have the opportunity to learn about a variety of business sectors.
On the marketing team, Charles Aris interns are responsible for engaging with each of these industries so they can create reading and promotional materials for candidates and hiring managers in each of them. In my position, I've been challenged with writing about private equity, strategy consulting, mergers and acquisitions (M&A) and agricultural technology. To do so, I've had to conduct research and work with leaders from across the company to increase my own understanding and craft materials about these topics.
This education has strengthened my technical writing skills, and it's made me more aware of how to conduct research and use online resources to gain insight, taking my learning capabilities outside of the classroom and moving them to a real-world context. For example, I've learned to conduct research on new and unfamiliar topics by identifying and reaching out to available sources as well as connecting with the company's practice leaders one-on-one.
I've also become much quicker at picking up information during meetings, and because the team has been so outwardly supportive of my growth and professional development, I've become less afraid to ask clarifying questions. These skills will be helpful during the interview process for future positions, and, if I pursue other opportunities in the world of business journalism, I will have a much deeper understanding of different industry sectors and the economy.
No matter which career path I choose to follow, interning at an executive search firm has allowed me to sharpen skills and pursue different interests that will serve my technical knowledge throughout my post-college journey.
To learn more about how to intern with Charles Aris, visit charlesaris.com/intern-at-charles-aris.