The key to running a successful onsite interview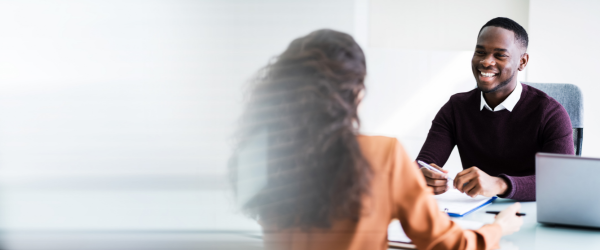 By Olivia Kozlevcar & Joe Opaleski
As interviews return to the office, it's important to make candidates feel comfortable during their first visit to your workplace. Candidates begin evaluating your organization from the moment they enter your building, so making a stellar first impression is crucial.
What we've learned from over half a century in executive search is that assigning candidates a "buddy" — a team member who is not part of the official interview panel — to guide them through onsite interviews will help you stand out dramatically from other organizations vying for the same person. Here's why:
First impressions: For many candidates, receiving a warm welcome early in the process is an indicator of strong company culture. Prior to the interview, the buddy should reach out to the candidate to introduce themselves and share a bit about their role in your organization. This is also a great time for this team member to answer any initial questions the candidate may have.
Interview logistics: Your assigned team member should also lay out the specifics of the interview process for the candidate, as well as the plan for the day of the interview. This summary should include the following:
Information about parking, building access and other logistical details.
Approximately how long the interview will last and what to expect.
The exact location in which the interview will take place.
On the day of the interview, the buddy should give the candidate a tour of the office and guide them to all interview locations. Throughout the day, they should regularly check in with the candidate and ensure they have ample time to use the restroom, eat lunch and decompress.
One-on-one debrief: At the end of the day, the buddy should debrief with the candidate and ensure there are no outstanding questions. This team member can also provide their best contact information to answer any further questions should they come up.
The takeaway:
Virtual and onsite interviews are both critical components of the hiring process, but in-person interviews allow candidates to evaluate your organization based on a wider variety of factors. During an in-person visit, the way a candidate is greeted at the door is just as important as the quality of questions you ask during the formal interview.
If you're selling your opportunity to an A-player, assigning a member of your team to guide the candidate through the interview process will help your organization leave a positive impression and increase your chances of receiving a signed offer letter.