Consumer / Retail
About the Practice

Consumer / Retail
The Charles Aris Consumer practice serves a broad range of Retail and Consumer Packaged Goods (CPG) companies including specialty, discount, department, big box, e-commerce, restaurant and grocery stores and the products they hold. The retail world is governed by an all-powerful reality: Consumers are not always predictable, and profit margins are thin. Given those hard facts, the differentiator is the talent of the people who work within the boundaries of that reality. The quality of the decisions made by a company will ultimately determine its ability to stay close to the consumer and achieve profitability within those narrow margins. The Charles Aris Consumer practice routinely finds and helps land A-level talent by not only matching individuals to the technical aspects of the position but also the critical cultural aspects of the client. We first get to know you and your company's goals, then find the leaders to help you achieve those objectives.
Practice Leaders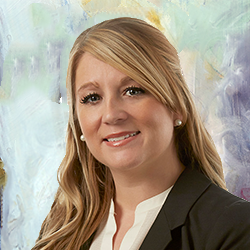 Jill Jitima
Job Listings in this Industry

"Thank you Charles Aris for including me in your recent search. You have a very professional and efficient screening process. It is obvious how you have earned the reputation that you have in the industry — among the very best."
— CEO of a brand-name consumer products manufacturer