Ag influencer discusses sustainability and farming with Charles Aris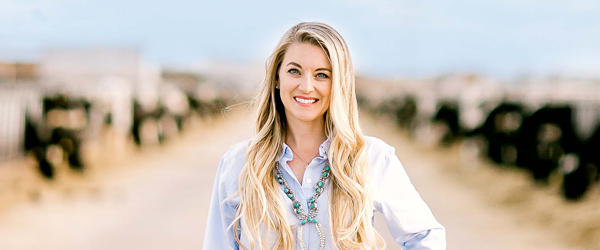 Tara Vander Dussen, an agriculture podcaster, environmental consultant and dairy farmer, joined the Charles Aris team via Zoom on Wednesday, March 30 to debunk common myths about the agriculture industry.
Charles Aris officially launched its agriculture recruiting practice in 2022 and has since built out a team to find and place executives into AgTech, agribusiness, supply chain and food production organizations. As the firm continues to grow its search capabilities in this space, Practice Leader Eric Spell invited Vander Dussen to help other practices better understand the industry.
"There are a lot of myths associated with farming and agriculture, and many people are misinformed about where their food comes from and how it is produced," Spell said. "As our Agriculture Practice continues to grow, more team members will have an opportunity to partner with agriculture clients. Having our team be (proactively) informed about Farm-to-Fork challenges and opportunities is a win for all of us."
In the hour-long discussion, Vander Dussen used metrics to explain the exponential food demand forecasters predict in the next 25 years. According to her presentation, farmers worldwide will likely need to produce around 70% more food by 2050 to keep up with demand from the growing population.
The podcaster and dairy farmer also debunked several myths, like the common belief that genetically modified organisms (GMOs) represent a large portion of the American food supply. According to the Food and Drug Administration, only 11 crops are currently considered GMOs.
At the end of the presentation, Vander Dussen shared her belief that farmers are on the front line of climate change, citing the idea that advancements in AgTech have the potential to reduce greenhouse gas emissions, conserve farmland and rapidly enhance the food production supply chain to meet growing demands.
She added that anyone considering a career in technology should view agriculture in the same light as more traditional Silicon Valley businesses. "If you are in the tech sector, consider joining an AgTech firm in rural America," Vander Dussen urged.
Spell joined Charles Aris in 2021 to help start the Agriculture Practice after spending 17 years as a founder and management consultant for AgCareers.com. In 2022, he was joined by Senior Associate Practice Leader Dana Mull and Associate Recruiter Kacey Toews whose previous experience in agriculture helped upstart the new practice.
Recently, Associate Recruiter Tory McGough joined the practice after spending two years recruiting across the corporate development space.
To learn more about the Charles Aris Agriculture Practice, contact Eric Spell at (336) 217-9116 / eric.spell@charlesaris.com or Dana Mull at (336) 217-9118 / dana.mull@charlesaris.com.