Four talent trends we're expecting in 2022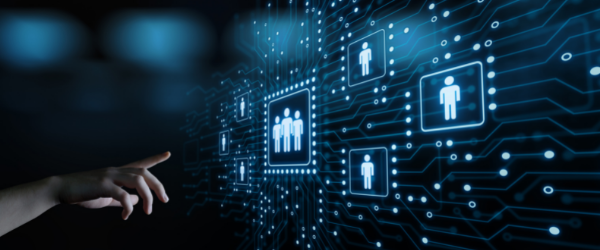 The past two years were unprecedented, which makes planning for the new one feel more daunting than usual. To help HR leaders cautiously visualize the year ahead, we've highlighted four major talent trends from 2021 that we expect will continue in 2022.

Talent acquisition. After sitting dormant through the beginning of the pandemic, many organizations ramped up their hiring efforts early in 2021. That trend has not shown signs of stopping and will likely continue throughout 2022. There are two main factors driving this hiring push: growth, which creates a demand for new positions, and low employee retention, which leaves existing positions empty. Since this deficit persisted throughout the end of last year, the talent market will likely stay hot in the coming months.
Employee retention. Most people are familiar with the phrase "the Great Resignation" by now, and it's become an ongoing problem for organizations looking to expand their capabilities. Companies are losing employees at record rates, so they're forced to find ways to retain their workforce while simultaneously attracting new talent. Because of this demand, candidates will continue seeing benefits like increased compensation packages, sign-on bonuses and flexible working arrangements well into 2022.
Workplace flexibility. As the pandemic continues to disrupt work and life, many organizations have given employees the choice of having fully or partially remote schedules. This model looks like it's here to stay, especially since lack of flexibility has been a main driver of the Great Resignation. Most companies have realized employees can be just as productive, if not more productive, working from home. Some organizations have even begun appointing chief workplace officers to improve the work experience for their employees, a position that could become more common on executive teams.
Diversity, equity and inclusion. In 2020, nationwide protests against police brutality brought conversations of racial disparity into popular debate. In response, many organizations created new positions in charge of reviewing their own policies towards race and inclusion. These roles have become a staple in companies' leadership as they work to foster fair working conditions. As organizations continue to educate their employees on these topics, we'll likely see a continued push for these types of positions throughout the new year.
SIMILAR ARTICLES
Private Equity & Asset Management, News
Charles Aris Inc. is excited to announce the launch of its newest venture: Charles Aris Transaction Services LLC.
Human Capital
Like any paradigm shift, remote work is beginning to pose challenges few could have predicted at its start.