How to bounce back from an interview rejection and find an even better opportunity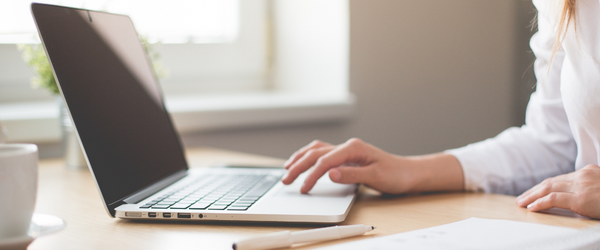 Going through an intense interview process can be exhausting, especially if it ends with a rejection.
But don't let a rough turndown take the wind out of your sails; once you've experienced every facet of applying and interviewing for a new role, you have several unique advantages when preparing for the next one. If you're ready to pursue another opportunity after missing out on the last, consider following these steps to leverage your recent experience.
Take time to reflect:
While it may seem counterintuitive, failing to sit back and reflect on your previous interviewing experience may lead you to forget the reasons you're seeking a new opportunity in the first place. To best utilize the immediate days or weeks after receiving a rejection, we recommend analyzing the experience by asking yourself what you liked about four main aspects of the opportunity:
Company: What made you excited about this organization?
People: In what ways did the people, management style and culture suit you?
Job: Why did the scope and mandate of the position motivate you?
Opportunity: Why did the career path, growth opportunity or financial upside excite you?
Once you've answered each of these questions, you have a framework to vet potential new opportunities before putting energy into an interview process you may not truly align with. You also have a better reference point for how to approach a new process. When reviewing new roles, ask yourself:
What additional experience would you have shown in your previous interview process?
How can you leverage feedback from your previous processes in your new one?
Using this framework will help you find better opportunities and properly utilize any feedback you have from your last hiring authority.
Stay active in the talent market:
After you spend time reflecting on your experience and organizing your thoughts and feedback, there are three key things you can do to keep an active profile on the talent market.
Identify companies you want to work with: Now that you've explored our framework for understanding what led you to the first company, you can begin searching for similar ones to reach out to.
Update your LinkedIn: Your profile already landed you one interview, but it's always worth taking a second look to ensure your page reflects your career objective.
Stay connected with recruiters: You're now a hot commodity for recruiters who have already put you through the vetting process. Maintaining these relationships will help you be considered for future roles.
The takeaway:
A rejection doesn't have to stop your momentum on the talent market. If you take time to reflect and organize your thoughts, you can leverage your recent experience to land an even better opportunity.
Interested in saving these instructions for easy access? Download our Post-Interview Pivot guide here.