Spotlight: Julia Opaleski's outdoor passions lead to recruiting trail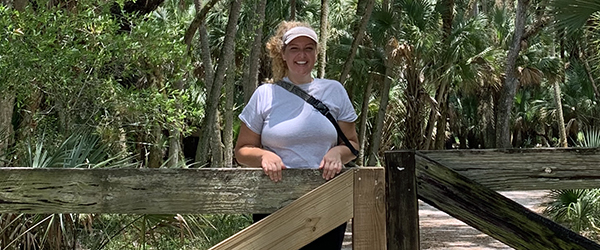 A fourth-generation Quaker, this Guilford College graduate embodied the work ethic engrained in her by her parents and built a career unlike any she ever anticipated. Now an associate practice leader at Charles Aris Executive Search, Julia Opaleski lets her energetic smile shine through to clients and candidates alike – building relationships and sparking new ideas along the way.
Grounded in Greensboro
Opaleski, born just outside Philadelphia, is rooted in traditional family values. After moving to Greensboro around age 7, Opaleski witnessed her parents' drive and dedication to success in their community. Between her mom's 20 years as an alumni relations director for Guilford College and her dad's six local flower shops, the Opaleski family was invested in the betterment of those surrounding them.
When she wasn't with her family, Opaleski was raised by the outdoors. If she wasn't swimming, she was hiking; and if she wasn't hiking, she was biking. Her desire to be one with the wilderness motivated her to study environmental science and psychology with the goal of saving the world. After graduating from Guilford College in 2016, Opaleski sought out opportunities that aligned with her need for nature.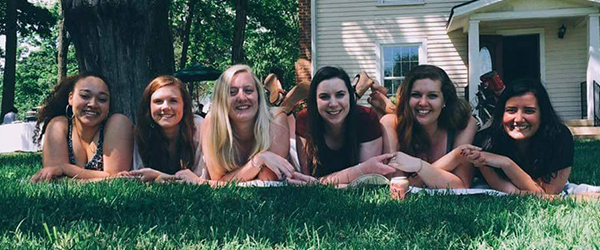 Although she couldn't find an organization she felt aligned with her passion for the outdoors, she did find one that met her expectations for high-energy and long-term growth. That organization was Charles Aris.
An undiscovered door: Charles Aris
"I applied for the associate recruiter position online, and within 10 minutes someone reached out to me," Opaleski said. "My conversation with the hiring team was energizing and I knew these would be my kind of people. It's been gangbusters ever since."
Being at Charles Aris continues to allow Opaleski opportunities for personal and professional development. Often known around the firm for her infectious smile, Opaleski has always found herself resonating with Charles Aris principle No. 15: We Smile. Her ability to keep a pep in her step and a smile on her face allows her to build lasting relationships with clients and candidates – something Opaleski says is crucial to being successful in this business.
"First and foremost, being able to make a connection with someone and determining if they want to work with me and I want to work with them, is key," Opaleski said. "It's all about partnerships. The people you place are a direct reflection of you and your personality, so it all comes down to how you want to represent yourself and those around you."
As someone who worships the water and walking trails, Opaleski found a way to combine her love for the outdoors with her love for her job. Opaleski is the first Charles Aris employee to work for the Greensboro office from St. Petersburg, Florida. When she's not "in the office," Opaleski can be found soaking in the Florida sun while still finding time to care for her garden, add some strokes to her canvases and enjoy the city's artistic and musical scenes.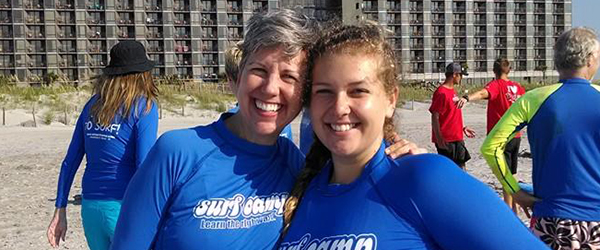 "The support from everyone in this organization has kept me energized and motivated in my career," Opaleski said. "We are all very driven individuals here, and opportunities for creative and expressive growth among my team are only part of what makes me proud to be a Charles Arian."
On the horizon
Opaleski reminds herself of the importance of taking risks and to become comfortable with being uncomfortable.
"You'll get to where you're trying to go if you have enough dedication," Opaleski said. "If you're lucky enough to have a passion for what you do, it won't feel like work. Take the risk and go for it. You won't know what'll happen if you don't."
Opaleski keeps these messages in mind every day, especially when it comes to the firm's future. Opaleski hopes to see the firm and her Consumer & Retail practice continue to grow, building a diverse and strong team across the nation.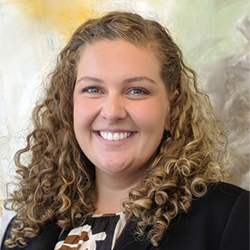 "I came into Charles Aris and quickly found my passion for this industry and partnering with candidates who are passionate about the consumer and consumer experience, which also translates to the broader world," Opaleski said. "As consumer companies, big and small, continue to grow – their goal is to give the people what they want. More and more of what we are seeing is companies building new functions to focus on innovation and development of sustainable products. We are excited to continue to grow as a practice by bringing diverse, critic
al thinkers to industry-leading organizations who will change the world we live in today."
Sharing in her passion for the growth of the practice is Jill Jitima (VP Consumer), who Opaleski credits for her development across the firm.
"The partnership with Jill has been so special in terms of my professional development, along with the impact we are making and will continue to make in the space," Opaleski said. "Team building and developing a team is also something we are passionate about in this practice, and just as Jill did for me, we are excited to bring in ambitious and passionate recruiters to help us change lives, transform business and enrich communities."  
While she awaits what's to come, Opaleski continues to live "in the now." She's open to endless possibilities and outcomes for what's next. Above all, Opaleski wants whatever is next to be just as thrilling as jumping off a catamaran into the Caribbean – something she's done on an excursion to Aruba. 
But that's a story for another spotlight.