The Close with Krumroy: episode one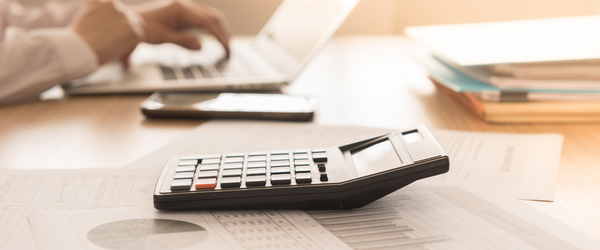 Last year, our firm launched a new podcast where our practice leaders and recruiters share insights about their niche market areas and talent acquisition trends. The Close with Krumroy is a series within our podcast programming where Ryan Krumroy, a senior associate recruiter in our Finance & Accounting Practice, reflects on recent happenings in this space. Below, you'll find a full transcript of episode one:
My name is Ryan Krumroy, and I've been with Charles Aris since 2006. We are one of the top retained search firms in the country. We work extensively on behalf of blue-chip clients and private equity investors to find senior leaders for businesses in a whole host of different industries. As you're tuning in from our Thought Leadership Blog, you understand that one of the bedrocks of our organization is our Finance & Accounting Practice.
If we can be a resource for you, either from a career standpoint for yourself, or if you're currently looking to find talent within your organization, we would love to speak with you.
I'd also like to share with you a few trends we're seeing right now in the market. We are continuing to see strong outbound offers from existing clients on searches that we are trying to fill. Additionally, we're seeing the candidates who receive those offers experience higher-than-average levels of counteroffers and additional outside offers from competing companies. This certainly reached a peak during the last year with the labor market being as tight as it's been. But to be fair, we haven't seen much of a reduction in those offers needing to be very competitive to land desired talent within the business.
As far as particular industries, we continue to see a diversification of inbound flow from manufacturing, healthcare rollups, the defense sector, facility services and medical devices — a number of different industries. We expect that diversification to remain strong for the foreseeable future. Healthcare rollups continue to be hot. This has been a strong trend in the private equity space over the last few years and it certainly has netted out from the inbound project flow.
As far as macro indicators that aren't very positive right now, there have been a number of very significant announced layoffs from some sizable organizations. However, even with the labor market being as tight as it is, the number of unemployment filings is still low, and the majority of folks being laid off are finding alternate employment quickly. This is proving a challenge for executives within the businesses we partner with in finding talent for many needed roles within their organizations, which, to be fair, has netted a number of controller and FP&A searches for our finance and accounting practice at our firm.
Let's talk a little bit about the overall narrative, both from the client as well as the candidate perspective. There has been some pause, however the general demeanor is optimism as far as when those businesses that prospective candidates are in will potentially exit in the future, how much their businesses are actually worth and what they expect will take place from a performance standpoint over the next 12 to 18 months.
We appreciate you tuning in and would love to have the opportunity to engage with you: our lines are always open. We thank you so much for past partnership, future partnership or just interest in general.
Listen to The Close with Krumroy: