Industrial Manufacturing
About the Practice

Industrial Manufacturing
Hiring authorities in the industrial space increasingly face leadership gaps due to the retirement of mission-critical veterans and a shortage of top talent on the rise. Industrial manufacturers need the expertise and experience of a retained search firm such as Charles Aris Inc. to promote these compelling career opportunities and match them with right candidates. From process engineers to business development directors, there is a clear and present need for manufacturers to attract, hire and retain A-level talent. The Charles Aris Industrial Manufacturing team routinely finds and helps land leaders by not only matching individuals to the technical aspects of a role but also the critical cultural components of your organization. The Charles Aris 14-Step Priority Search Process delivers qualified, available and interested talent to hiring authorities across the industry.
Stay Connected
Practice Leaders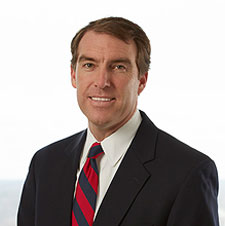 Chad Oakley
Job Listings in this Industry

Don't see a listing you're looking for? Contact us today to get listed.