In the Spotlight Q&A with Sue Rechner, WD Lab Grown Diamonds CEO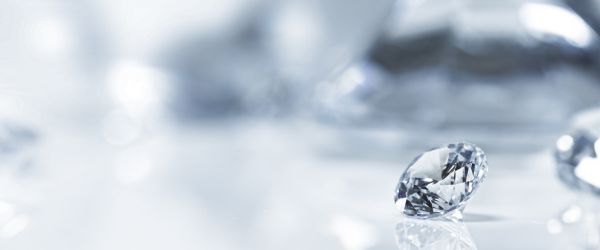 Charles Aris vice president Sarah Becker sat down with WD Lab Grown Diamonds chief executive officer Sue Rechner to discuss her career in the world of private equity. Prior to joining WD Lab Grown Diamonds, Sue served as president of Merrell, a leader in the high-performance hiking boot category. She previously served as president and chief executive officer of Confluence Outdoor, as well as chairman and CEO of Victorinox Swiss Army.
Sarah Becker: What do you like most about being part of the private equity world?
Sue Rechner: There are some definite positives. First, everyone always knows what the outcome needs to be; there's rarely a change and there's no question that optimizing stakeholder values is paramount. There's a clear and consistent alignment on strategy, and while methodology may change due to market dynamics, strategy does not. Putting shareholders' money to work to drive value – that's the main goal.
Second, well, it's private. Unlike public companies, the ability to build and execute a strategic plan allows you to have more runway to execute that plan, make mistakes and recover because the only judge and jury is your board. You can focus on your mission and your team.
How is success defined in private equity?
Success in PE is very situational: Each and every organization has its own unique position and focus. I believe it's incumbent on the PE firm and the portfolio company CEO to align on what success looks like when they sit down for the first time. Ask the big questions right up front: What does success look like? What's going to get us the optimal exit? What's the timeline? What are the key expectations? It's important that anyone stepping into PE absolutely has this information at the start.
As a successful female executive in private equity, what lessons have you learned and which challenges have you encountered? What advice would you give?
With the right amount of perseverance and awareness of a situation, you can overcome anything. As a female, when I head into a new opportunity, I know I need to understand the organization's dynamics. Are they receptive to female leadership? How many women are currently on their leadership team? How do they describe the culture? If they're aware of a lack of female presence, that's a good sign.
A lot of organizations have a male presence – especially if you're going into an industry that's historically male-dominated – and sometimes you can't get around that. Understanding what you're stepping into is important. And if you choose to step into it, bring your best self to the situation and lead by example.

Sue Rechner, CEO of WD Lab Grown Diamonds
Talk about creating a culture of community involvement within an organization.
This starts when a brand's authenticity meets relevant consumer perspective. Today's consumers insist on understanding the culture and values of the company behind the products and services they are buying. Merrell is a brand built in the outdoor community; it was an obvious requirement that we commit to being responsible citizens who build our products in a sustainable way.
It's business specific and consumer relevant. You have to create a brand position that clearly articulates what you stand for and then take one step forward, ensuring you're embracing it with authenticity. You have to walk your talk. It's what we know about today's consumers: Personally, I'm not going to buy something that hasn't had a good track record with issues and values I care about. Consumers are celebrating diversity, inclusion, community and sustainability. Businesses need to be aware of that.
What do individuals considering a role in private equity need to know before diving in headfirst?
The biggest piece of advice I have for potential CEOs or CEO-elects: You have to interview the PE firm as much as the PE firm interviews you. You have to be clear about the culture of the firm. Yes, you're running a specific company with its own culture, but the PE firm's culture as a whole still has an impact on your business. Interview former CEOs, understand time horizons and expectations and who will be participating on the board. Your success depends on having the right partner. If you're being interviewed, they already know you might be a fit – you need to take the opportunity to learn everything you can about them.
Another critical component is the exit transaction. In a sale process, you have to be prepared for just about anything. Don't just be a participant in the process. Treat each transaction like a new job opportunity. Interview the prospective buyers the same way and decide whether you want it or not. People get excited about a transaction and don't take the time to dive into the soft details; but to ensure a successful fit and outcome, you have to.
What are some questions you might ask a PE firm during your interview?
Can you provide visibility of what the culture here is like?
What kind of reporting do you require?
How often are people joining the company?
What's the composition of the board of directors?
What do you consider the biggest obstacles?
What are the expectations for the first 100 days?
What does success look like?
What does failure look like?
What is the most successful outcome you have had?
What is the least successful outcome and why?
Asking these questions and doing your own diligence on them has the added benefit of telegraphing what your due diligence on a future acquisition could look like. At the end of the day, it's about insights: what you know about them … and about yourself.
We invite you to learn more about Sarah Becker and her recruiting efforts across Private Equity, Engineering & Operations, and Sales & Marketing at Charles Aris Executive Search. Check out our previous "In The Spotlight" feature with Liberty Mutual head of corporate strategy and research Alfredo Sciascia.
SIMILAR ARTICLES
Private Equity & Asset Management, News
Charles Aris Inc. is excited to announce the launch of its newest venture: Charles Aris Transaction Services LLC.
Human Capital
Like any paradigm shift, remote work is beginning to pose challenges few could have predicted at its start.