Strategy & Corporate Development
About the Practice

Strategy & Corporate Development
—
Our Practice
—-

—-
The Charles Aris Strategy & Corporate Development recruiting practice stays connected with elite consultants from McKinsey & Company, The Boston Consulting Group, Bain & Company and other top management consulting firms. Our search team constantly refines a network of more than 73,000 current and former consultants, placing strategy and corporate development leaders in roles ranging from Analyst to Director to Chief Strategy Officer.
We partner with Fortune 500 companies, private equity firms, asset managers and other professional services organizations. Whether you're looking to hire from one of the Big Three management consultancies or a boutique specialty firm, Charles Aris is the pre-eminent firm to help you build your world-class team.
—
View All Open Strategy & Corporate Development Searches
—
Our Results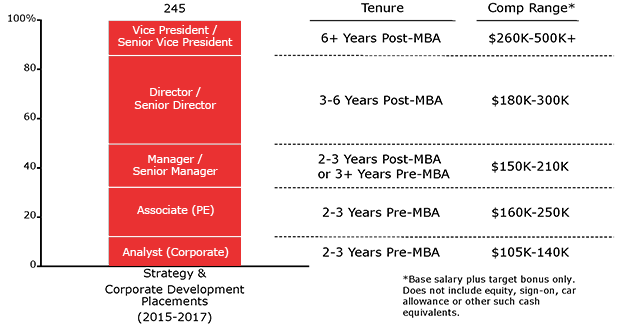 —
—
Since 2003, the Charles Aris Strategy & Corporate Development search team has placed more than 550 candidates at multiple levels in client organizations — 245 in the past three years alone.
—
Our Network
—
—
The Charles Aris database includes more than 73,000 current or former consultants from Tier 1 strategy firms.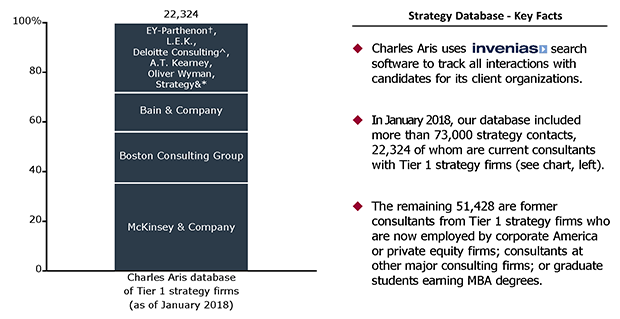 —
What level of consultant to hire?
Depending on where candidates are in their consulting careers, they will excel in different areas of the consulting toolkit. As you can see in the illustration below, the time spent on each of the four consulting competencies evolves as a consultant progresses from Analyst to Partner. The Charles Aris search team helps hiring authorities determine the right level of consultant to address each organizational need.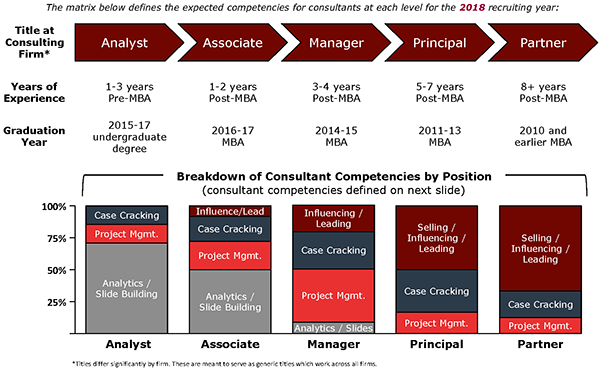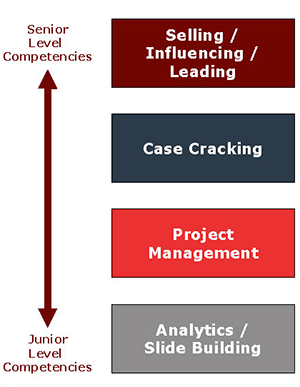 —
Exclusive Content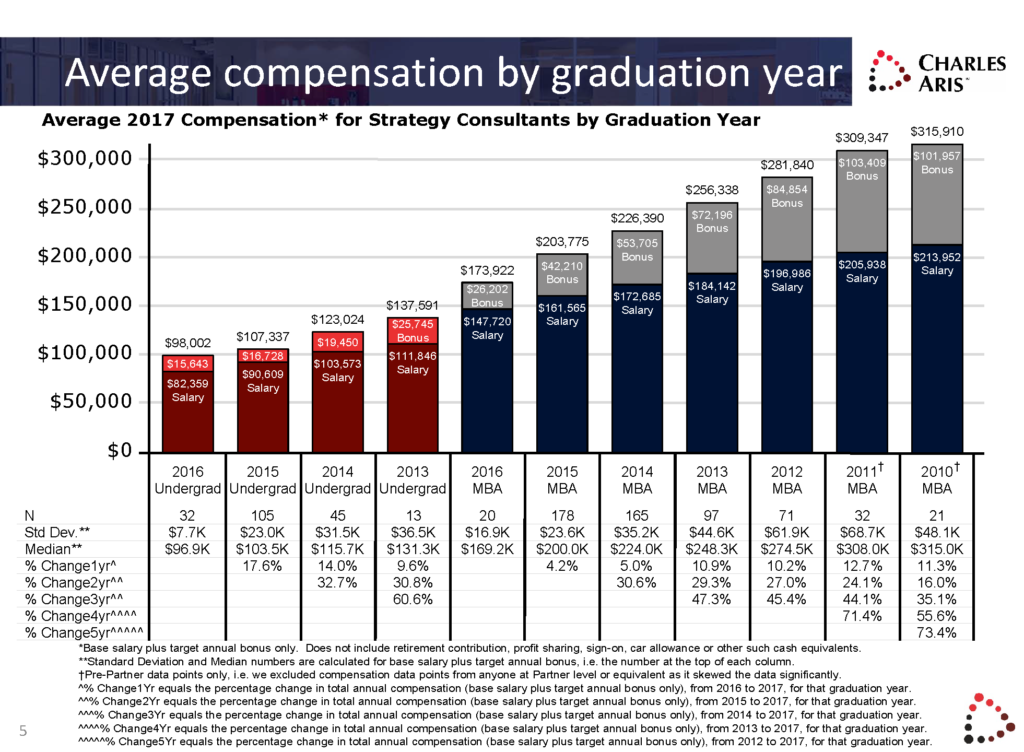 This year's study includes 779 compensation data points gathered in 2017. Also included is a subset of the corporate and private equity offers accepted by Charles Aris strategy candidates. Lastly, it highlights the performance competencies and compensation expected at each consultant level.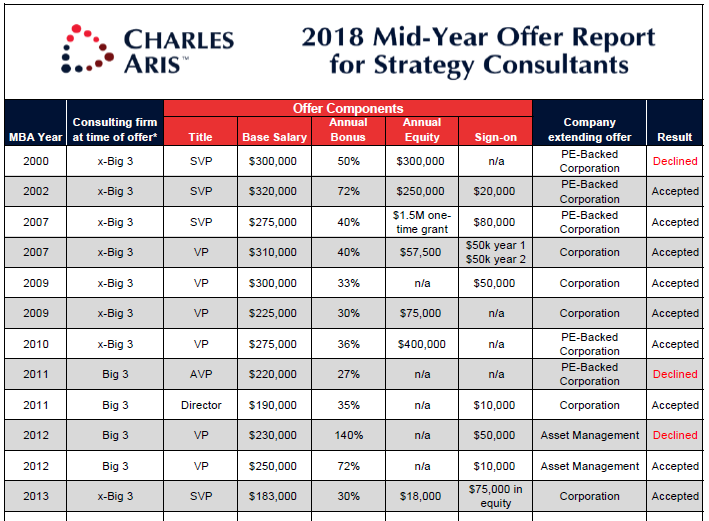 During the first half of 2018, Charles Aris coordinated more than 40 offers to strategy consultants. This report includes a sampling of the offers and the subsequent results. Each offer includes five components: title, base salary, equity, annual bonus and sign-on.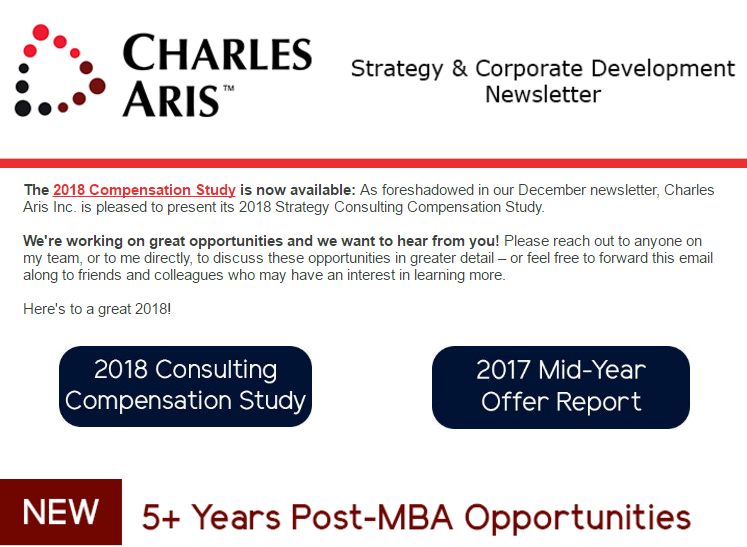 Subscribe today to receive the Charles Aris Strategy & Corporate Development Newsletter, featuring the latest industry news and analysis from our strategy experts. Also included are mission-critical opportunities we are actively looking to fill on behalf of our client organizations.
—
Strategy Thought Leadership
Our Team
Job Listings in this Industry

"Charles Aris helped me in global procurement, corporate strategy, division strategy and customer insights searches. I can't say enough about their work, but it's also how they do it. I appreciate their urgency, their passion for my business, and their thorough evaluation and assessment. The follow-up is the best there is, bar none."
— Director of Staffing for a Fortune 100 CPG company